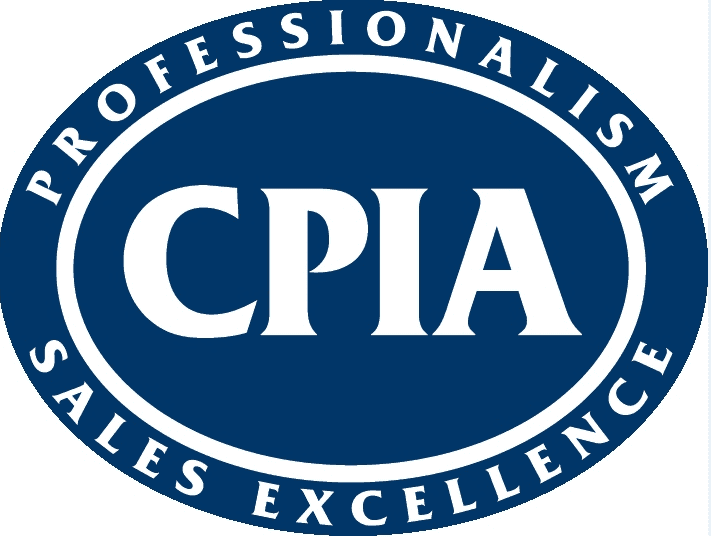 In the complex and ever-evolving world of insurance, knowledge is paramount. As a trusted partner in your journey towards securing your future, Rathbun Insurance strives to provide the highest quality service possible. To uphold our commitment to excellence, we take pride in having a team of insurance professionals with diverse skill sets and qualifications. One such distinction that sets us apart is the Certified Professional Insurance Agent (CPIA) designation.

In this blog post, we'll delve into what the CPIA designation is, why it matters to you as our valued customer, and how it enhances the level of service we can provide.
What is the CPIA Designation?
The Certified Professional Insurance Agent (CPIA) designation is a prestigious and nationally recognized certification program offered by the American Insurance Marketing and Sales Society (AIMS). It is specifically designed to equip insurance professionals with the knowledge and skills needed to excel in the ever-evolving insurance industry.
The CPIA designation is awarded to individuals who complete a rigorous program comprising three seminars, each focusing on a distinct aspect of insurance:
CPIA 1: Position for Success - This seminar focuses on building successful relationships with clients by understanding their needs and effectively communicating the value of insurance.
CPIA 2: Implement for Success - In this seminar, participants learn how to analyze clients' risks and select appropriate insurance coverages while adhering to ethical guidelines.
CPIA 3: Sustain Success - The final seminar explores techniques to sustain client relationships, manage policies, and navigate the ever-changing insurance marketplace.
Why Should You Care About the CPIA Designation?
As a customer of Rathbun Insurance, you may wonder why the CPIA designation is important for you. Here are some compelling reasons:
1. Knowledge: CPIA designees have undergone extensive training and education. When you work with a CPIA designee at Rathbun Insurance, you can trust that you are dealing with a knowledgeable professional who understands the intricacies of insurance policies and can provide you with knowledgable guidence.
2. Ethical Standards: The CPIA program places a strong emphasis on ethical practices. CPIAs are trained to prioritize your best interests and adhere to high ethical standards. You can feel confident that your insurance needs are being handled with integrity and honesty.
3. Tailored Solutions: CPIA designees excel in understanding your unique insurance needs. They can assess your risks, recommend appropriate coverages, and tailor insurance solutions that align with your goals and budget. This personalized approach ensures you get the coverage you need, without unnecessary expenses.
4. Ongoing Learning: The insurance industry is constantly evolving, with new regulations, products, and technologies emerging regularly. CPIA designees are committed to ongoing education and staying up-to-date with industry changes. This ensures that you receive the most current and relevant information and options.
5. Exceptional Service: Having CPIA designees on our team is a testament to our dedication to providing exceptional service to our customers. We believe that investing in the professional development of our staff ultimately benefits you, our valued client.
At Rathbun Insurance, we are proud to have a CPIA designee on our team. This designation reflects our commitment to delivering excellence in insurance service to our customers. When you choose us as your insurance provider, you can rest assured that you are working with professionals who are not only knowledgeable but also dedicated to your well-being and financial security.

The CPIA designation is just one way we strive to go above and beyond for our clients. If you have any questions about our team's qualifications or would like to discuss your insurance needs, please don't hesitate to reach out. Your peace of mind is our top priority, and we are here to help you every step of the way.