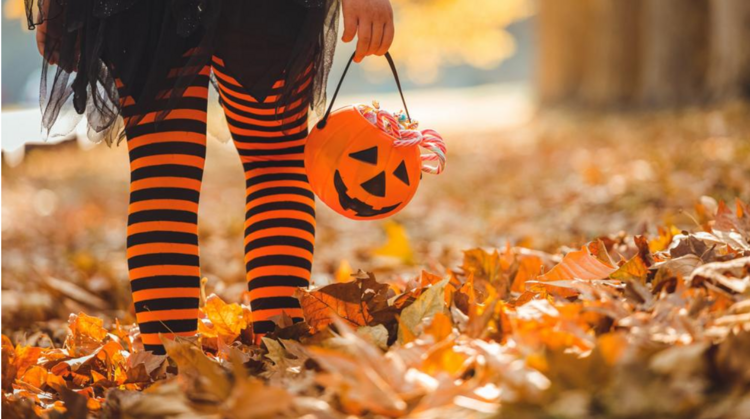 Trick-or-treaters aren't the only spooky thing you may see on Halloween. You also need to watch out for hazards that could lead to a scary homeowners insurance claim.
Here are 13 precautions to make your home safe before little ghosts, witches, princesses and superheroes come calling.
Create a safe path. Clear your walk, steps, porch and lawn of any tripping hazards (electric cords, hoses, potted plants, etc.). Move things to a place where no one can accidentally stumble on them.
Repair hazards. Fix wobbly or broken porch railings that could cause an injury if a trick-or-treater or guest leans on them.
Survey your property. Take some exterior photos of your property before trick-or-treaters arrive. In the event of an accident or vandalism, they can come in handy.
Secure pets. Spooky noises and music, trick-or-treaters, and unusual lights and decorations can be nerve-wracking for pets. This can lead to aggressive or destructive behavior. Keep pets in a safe location away from the commotion.
Turn on the lights. Keep your sidewalks and pathways well-lit so everyone can see where they are stepping.
Avoid homemade treats. Many parents only let their kids eat prepackaged candy. Plus, labels that have allergy warnings help prevent life-threatening reactions. Stick with the fun-size candies you can buy in bulk.
Prevent electrical shocks and fires. Use safe, intact electrical cords and decorations, and don't overload outlets or circuits. Never fasten electrical wires or cords in a way that could damage the cord's insulation or create tripping hazards.
Decorate safely. Don't hang heavy decorations overhead. These items could fall and strike a trick-or-treater or party guest, resulting in serious injuries. And avoid pop-up decorations that could startle visitors and cause an unfortunate accident.
Host responsibly. If you're hosting a Halloween party with alcohol, monitor consumption and ensure your guests have designated drivers. Never serve alcohol to anyone under 21.
Avoid fire hazards. Use LEDs instead of real candles in jack o'lanterns and paper luminarias. Real candles can create a dangerous fire hazard, especially with children around.
Take precautions in wet or cold weather. Use friction tape on steps. If your area is near or below freezing on Halloween, use salt or sand on slippery sidewalks and walkways as needed.
Move vehicles. Reduce risks to little pedestrians by clearing parked cars from the curb for better visibility. If you have a garage, park your car there. This will also prevent dents and scratches.
Discourage vandalism. Turn on motion-activated lights to illuminate the house and scare away late-evening vandals or mischief-makers.
Opening your home to trick-or-treaters and Halloween party guests can expose you to homeowners claims and lawsuits. Give your Rathbun Insurance account manager a call to make sure your policy is current and you're adequately protected. Once you've done your best to create a safe environment, you can enjoy the spookiest day of the year.