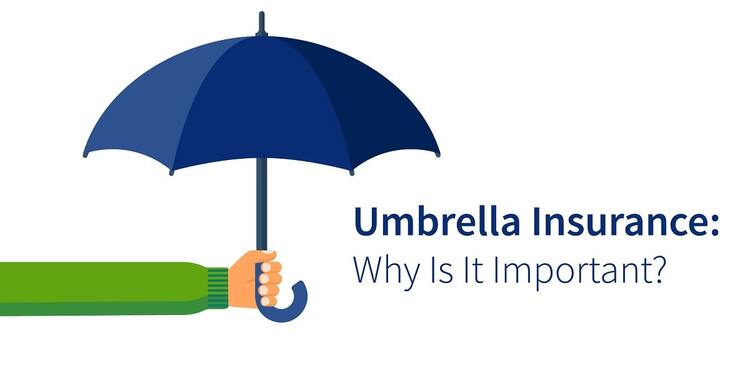 As a young adult, you may not be thinking about purchasing insurance, let alone an umbrella insurance policy. However, it's important to understand that accidents and unexpected events can happen at any time and it's crucial to be prepared for them.
At Rathbun Insurance, we understand that life can be unpredictable. That's why we want to stress the importance of umbrella insurance for young adults.
What is umbrella insurance?
Umbrella insurance is a type of liability insurance that provides additional coverage beyond what is included in your underlying insurance policies. This
type of insurance is designed to protect you from financial loss in the event that you are sued for damages exceeding the limits of your other policies. Typically, personal umbrella policies provide coverage over underlying auto and home insurance coverage.
Why do young adults need umbrella insurance?
Young adults may think that they don't need umbrella insurance because they don't have many assets to protect. However, this is not always the case. Even if you don't own a home or have significant savings, you could still be sued for damages resulting from a car accident or other accident.
Umbrella insurance provides an additional layer of protection beyond the limits of your auto or renters insurance. For example, if you are found liable for $500,000 in damages resulting from a car accident, but your auto insurance policy only covers up to $250,000, your umbrella insurance policy could cover the remaining $250,000.
How much umbrella insurance do you need?
The amount of umbrella insurance you need will depend on your individual circumstances. A general rule of thumb is to purchase enough coverage to protect your assets, as well as any future income you may earn.
It's important to work with an experienced insurance agent to determine the appropriate amount of coverage for your specific situation.
Umbrella insurance provides an additional layer of protection that can help protect you from financial loss in the event of a lawsuit. Don't wait until it's too late to purchase this important coverage. Give us a call today for an umbrella proposal or complete this simple proposal request form on our website. There you'll also find an umbrella calculator that will help you determine your exposure.